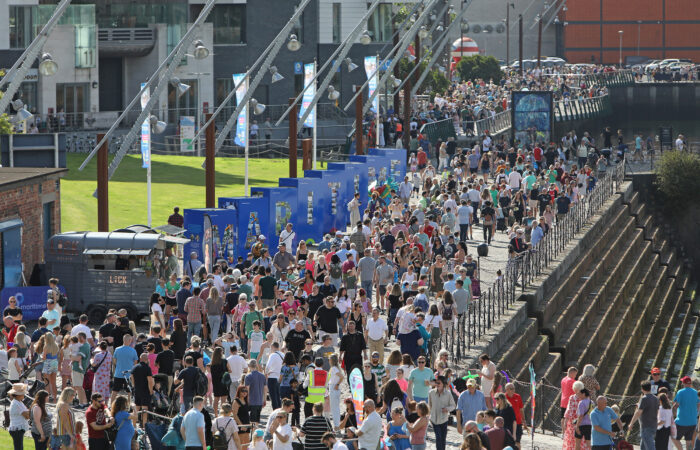 The Maritime Mile is a place where water meets land, heritage meets innovation, culture meets commerce, industry meets the world; a vibrant, accessible, heritage destination for current and future generations to enjoy.
The Maritime Mile is an award winning initiative developed by Maritime Belfast in association with Belfast Harbour, the Odyssey Trust and Titanic Quarter Limited. It aims to connect the waterfront physically, recognising that the sum of its parts is much greater than the individual components. It also connects with people emotionally, engaging local neighbourhoods, residents and visitors through interpretation, storytelling, events and animation.
An exciting Blueway for the city, the Maritime Mile represents one navigational mile of water and 10 kilometres of accessible, connected waterfront. Connecting Sailortown to Titanic Quarter, City Centre to Harbour, neighbourhoods to waterfront, the Maritime Mile is a place where local people and visitors can walk, cycle, run and play in the footsteps of giants as they explore Belfast's historic waterfront, an outdoor museum of Titanic proportions.
Belfast's Hub-In project
The Maritime Mile initiative is now part of the European Hub-In programme.
Hub-In is an EU funded project that wants to transform and regenerate Historic Urban Areas (HUAs) while preserving their unique cultural and social identity and the environment. The Maritime Mile is the area of focus, aiming to use innovation and entrepreneurship to encourage people to engage with Belfast's heritage waterfront.
Maritime Belfast are working with Belfast City Council to deliver the Hub-In project, an experience that encourages people to explore Belfast's maritime and industrial history by connecting key attractions, public realm, sculptures and viewing points on both sides of the River Lagan.
You can read all about the project here.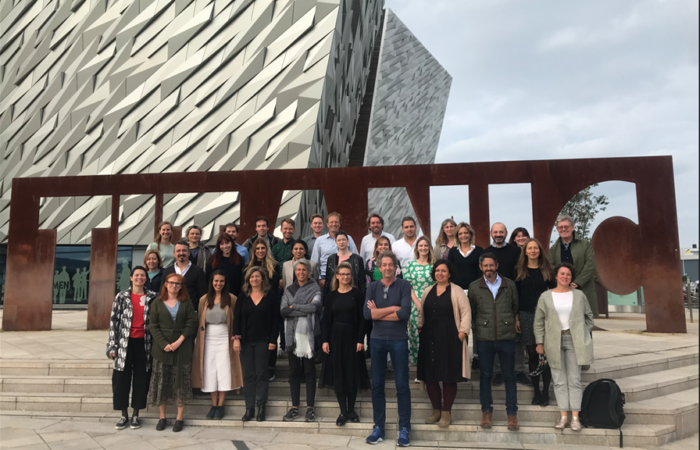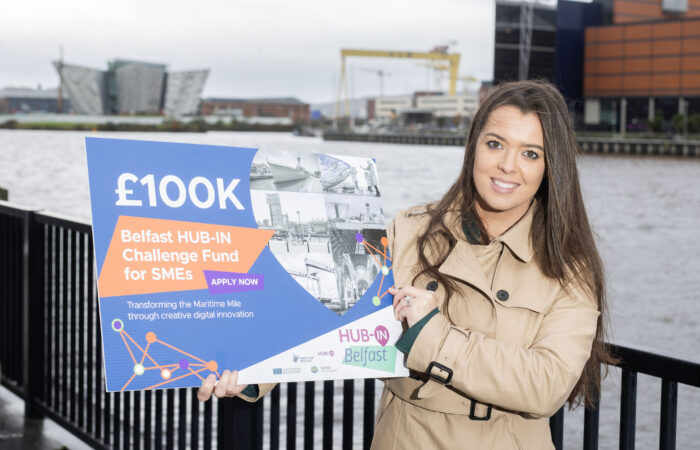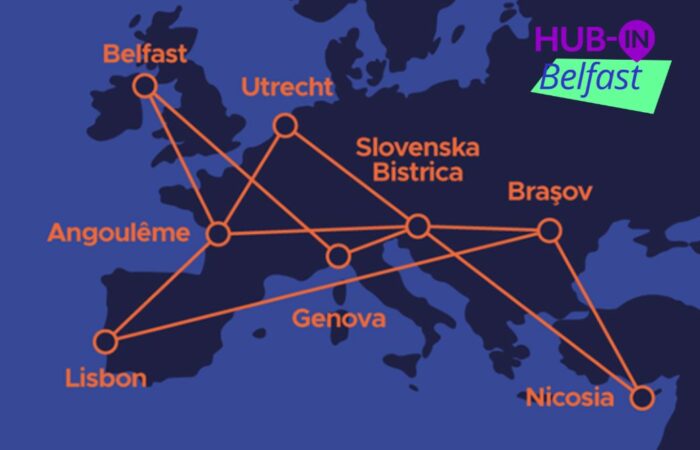 Animating the Maritime Mile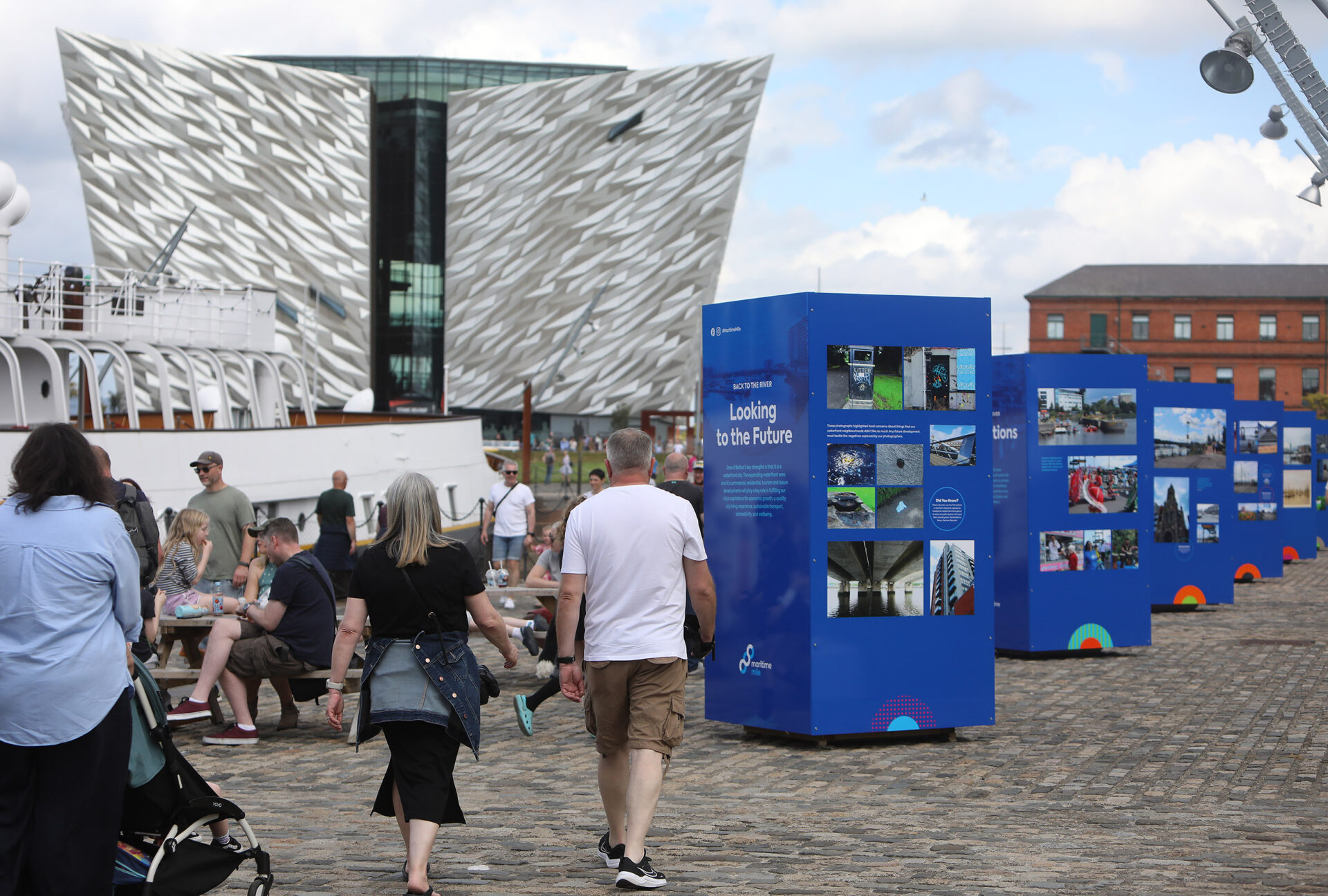 Maritime Mile Development and Animation Strategy
You can read our Development and Animation Strategy for the Maritime Mile below. We've also developed a Toolkit that highlights the retained heritage features, the palette of colours across the area, and recommends approaches for public realm, seating and landscaping.
Local businesses on the Maritime Mile can get involved by contacting us directly to discuss opportunities and joining our Destination Forum.  This includes listing on www.maritime-mile.com website, in visitor publications and in Maritime Mile campaigns.  Businesses are invited to use the Maritime Mile brand, and we also have a media library which is a free resource, please contact us for access.