Maritime Belfast Story Plan
We have produced the Maritime Belfast Story Plan as a framework for anyone who has an interest in developing the city's waterfront and Maritime Mile. The  Plan identifies three core themes, supported by storylines and maps highlighting the relevant heritage sites. Some of the heritage is tangible but much has disappeared. We hope this Plan will inspire designs, street names, public realm and use of space. Branding, marketing and promotional material. Events, festivals and art installations. Menus, dishes and cocktails. We have put a spotlight on some existing best practice interventions that bring Belfast's maritime story to life.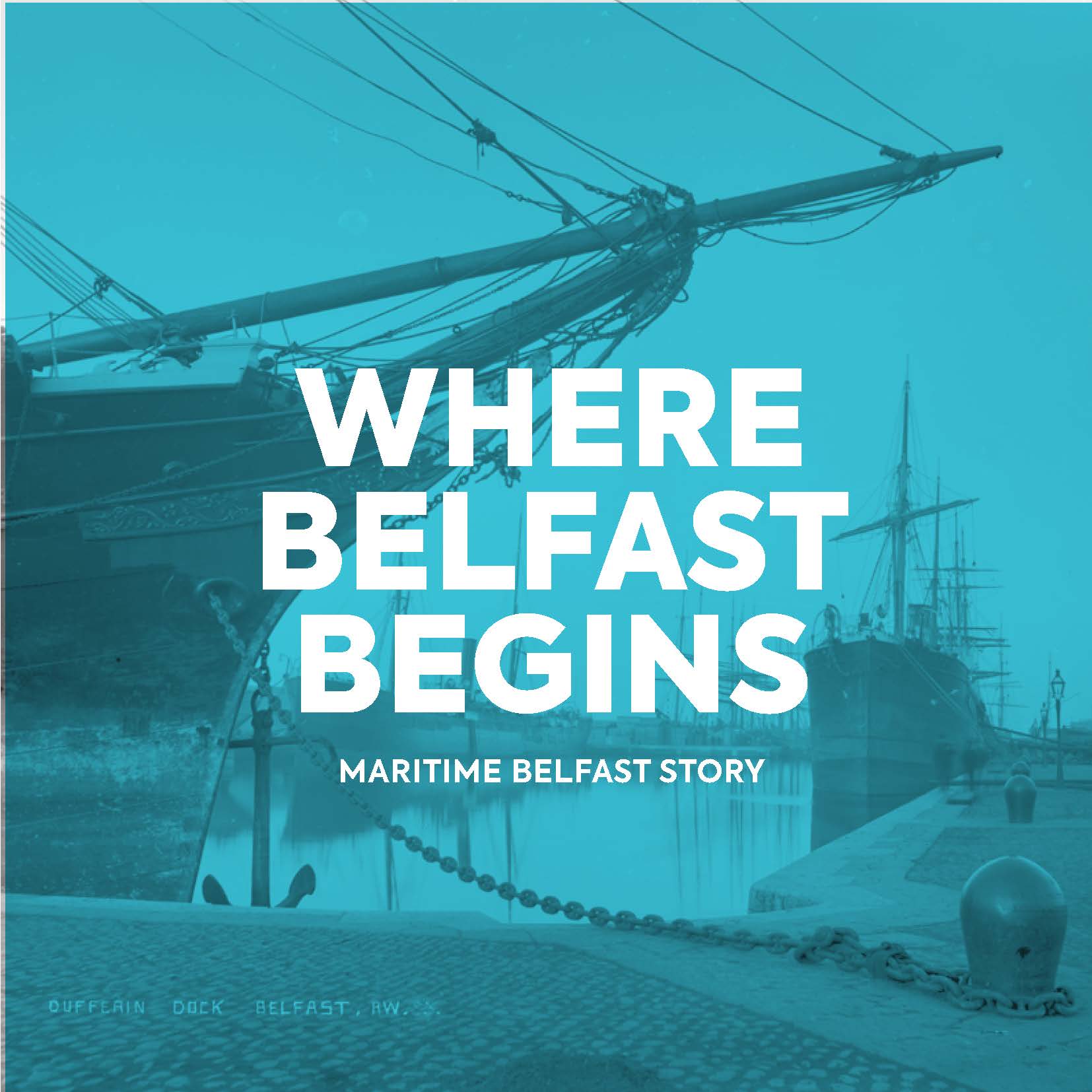 The Maritime Belfast Story Plan has been informed by our research and engagement over the last ten years and Belfast City Council's wider work on Belfast Stories. We held workshops with neighbourhood communities, research by Louise Browne Associates, Tandem Design and Dr Sally Montgomery and numerous academic resources. We are indebted to Glenn Patterson for his support and words which capture the authenticity and essence of Belfast's historic waterfront. And we would like to thank the many former employees of Harland & Wolff who have worked with us over the years, sharing their knowledge and memories.
Download a copy of the Maritime Belfast Story
Three themes to tell Belfast's maritime story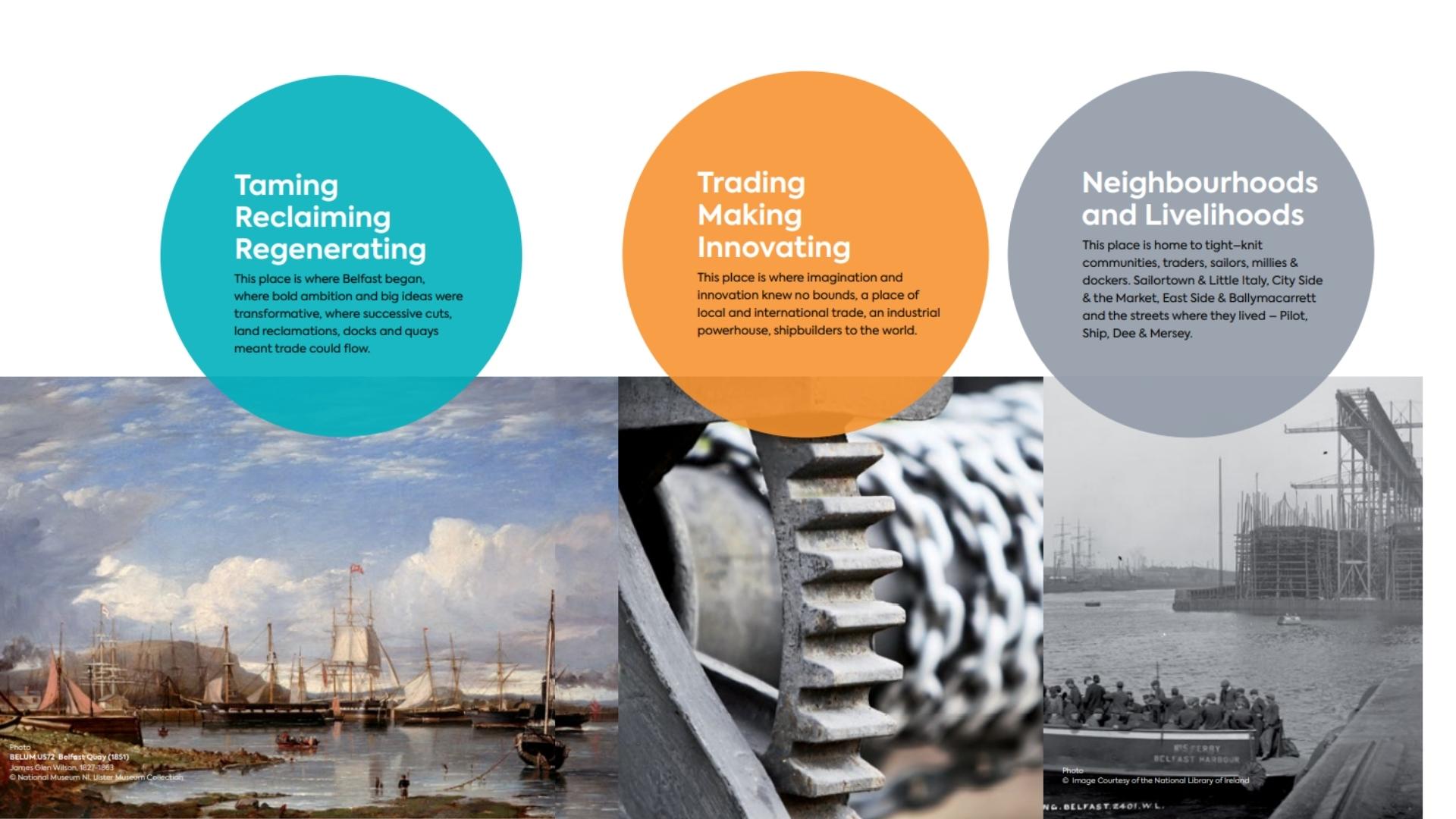 The history of Belfast's waterfront is not one story but many stories, from the smallest beginnings to the greatest endeavours. These stories are not consigned to the past but are still alive in maritime Belfast. It's the stories about how the river was tamed and the land reclaimed, how trade and innovation made Belfast the city it is. It's the stories from the city's neighbourhoods, of the livelihoods and trades, of the shops that sold everything from a needle to an anchor. All of these stories, and so many more, provide an opportunity for us to achieve an iconic maritime experience that is unique to Belfast.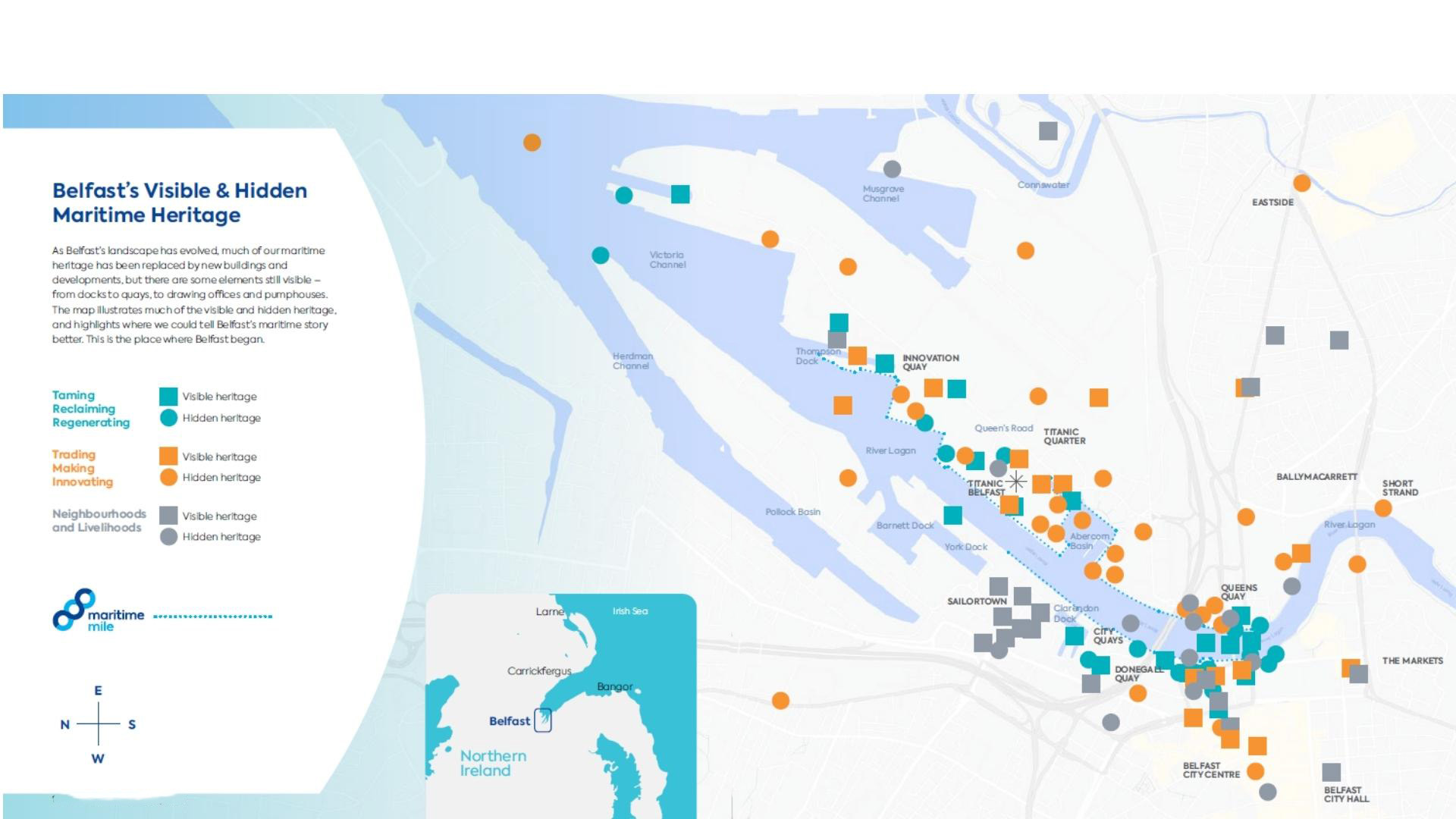 Maritime Belfast Story Plan Exhibition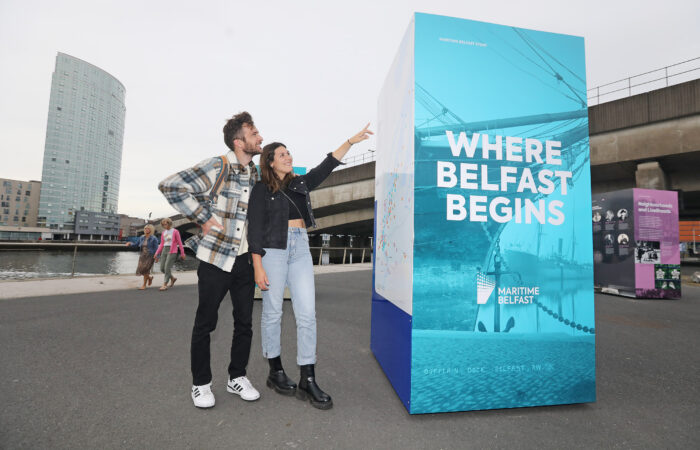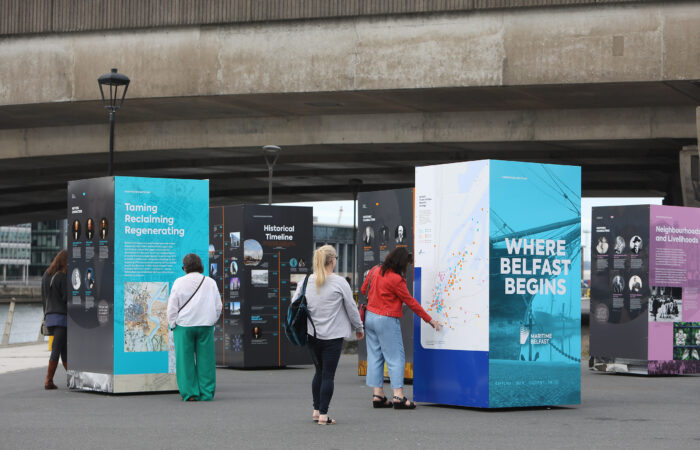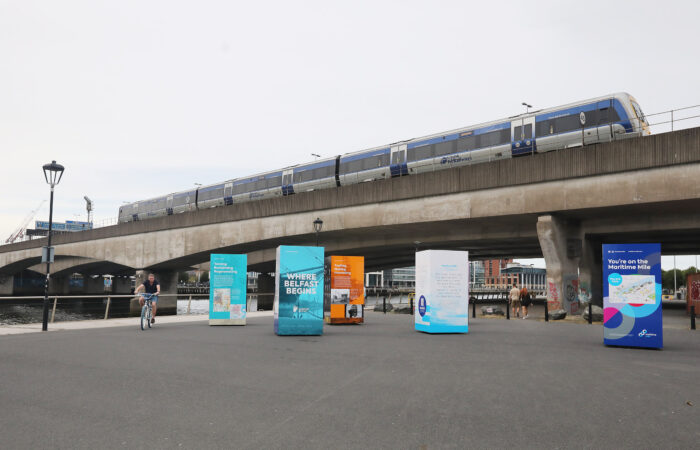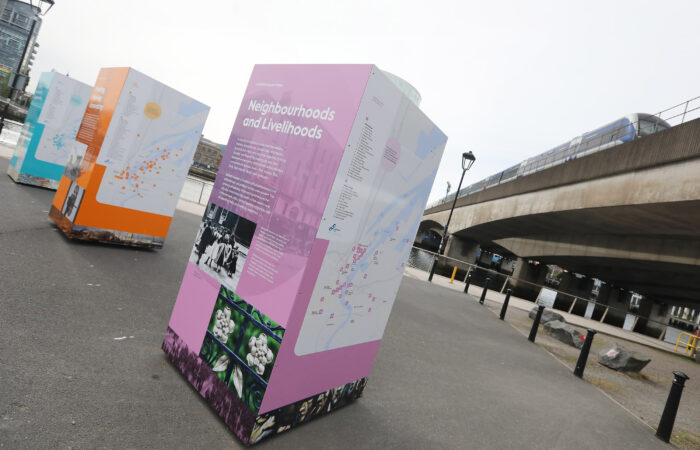 The Maritime Belfast Story Exhibition is a free outdoor experience on Queens Quay which celebrates the thousands of ships built here in Belfast, the many tradesmen and women, the Yardmen, the Dockers, and the innovation associated with 400 years of industry.