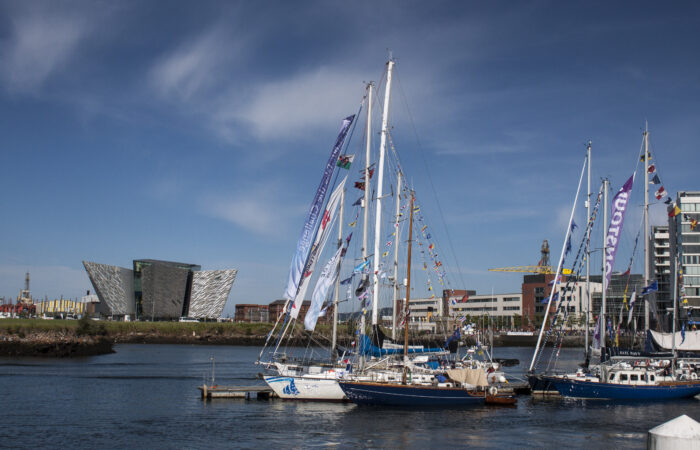 The Maritime Belfast Trust's charitable objectives are:
the advancement of education of the public regarding Belfast's maritime and industrial heritage particularly with respect to RMS Titanic, in particular but not exclusively by the establishment of a visitors' centre within the Titanic Quarter, Belfast; ​
the advancement of arts, culture, heritage and science for the public regarding Belfast's maritime and industrial heritage and the Belfast waterfront; ​
the advancement of citizenship or community development for the public benefit by improving, maintaining or demonstrating the need for accessible public spaces, facilities, amenities and community engagement to promote a socially inclusive Belfast waterfront.
Our themes
Influence: Influencing the vision for Belfast's iconic waterfront by supporting critical partners such as Belfast Harbour, Belfast City Council and Titanic Quarter Limited to fulfil a collective and shared ambition;
Connect: Connecting everyone to the maritime beginnings of the city, specifically neighbourhood communities;
Energise: Energising the waterfront through arts, music, festivals and events;
Enrich: Enriching the existing heritage – preserving the scheduled monuments, the remnants of the historic shipyards, capturing local Maritime Belfast stories, past and present;
Thrive: Thriving as a charity and a sustainable cultural destination – helping local businesses, visitor attractions and venues to build back better in a post-Covid environment.
Our values
Care: Caring about people, heritage and the environment.
Collaborate: An honest broker, working with all the actors and players, big and small.
Confident: Positive and optimistic about the future, willing to take risks.
Creative: Innovative and pioneering, open to new ideas.