RiverBox is a unique cultural venue and multi-purpose art installation on the Maritime Mile. Located adjacent to the Titanic & Olympic slipways, RiverBox is equipped with cutting edge video and audio technology. It can host video installations, interactive projects, live events and a wide range of audio experiences, and be hired for advertising opportunities.
The unique venue was originally developed in 2019 in partnership with Tourism NI and the Arts Council of Northern Ireland. The Embrace the Place partnership funded the commissioning of four original art works to animate the sense of place across four key tourism sites; Belfast's Maritime Mile, Seamus Heaney HomePlace, The Ulster American Folk Park and Navan Fort.
For more than two years, RiverBox hosted 'All The Things We Are' by Dumbworld, a multidisciplinary, creative production company that makes work found at the intersection of music, image and words. Dumbworld worked with dock workers, local residents, sailors and individuals who have both recently arrived and left Belfast to create 'All The Things We Are,' a striking piece of audio-visual contemporary art that used three shipping containers to reflect the comings and goings of this unique coastal location. The stacked shipping containers featured lines from the audiovisual artwork, created out by local street artist Friz.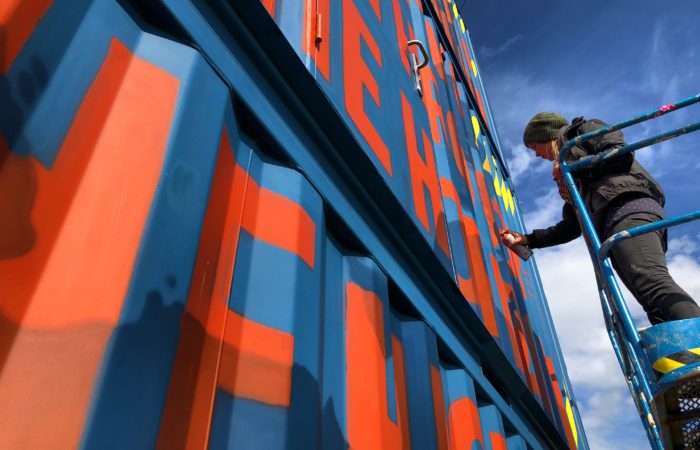 In 2021, thanks to support from Belfast City Council, RiverBox was reimagined and refreshed. It is now kitted out with a state-of-the-art AV system including a 3.2m x 1.8m LED screen.  The stacked shipping containers were re-orientated and rebranded in red and white stripes typical of a lighthouse. It is very striking and is visible from various points across the Maritime Mile. The end windows are lit at night using a rainbow of colours adding to the evening lighting experience.
We've also added bespoke Maritime Mile Bike racks and picnic tables, and last year we worked with Titanic Quarter Limited to add a a landscaped mound/amphitheatre at RiverBox.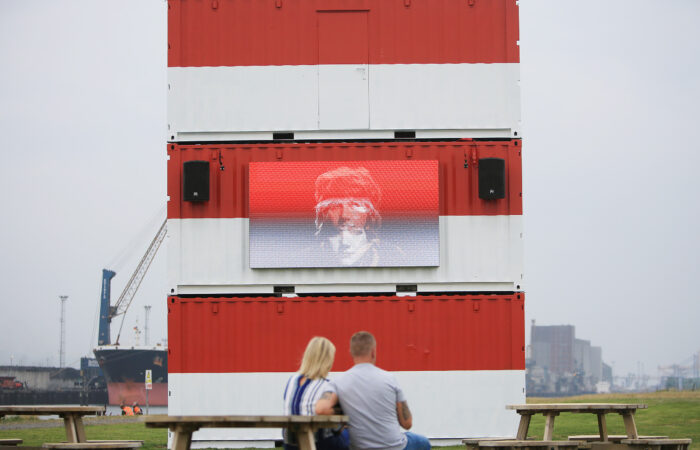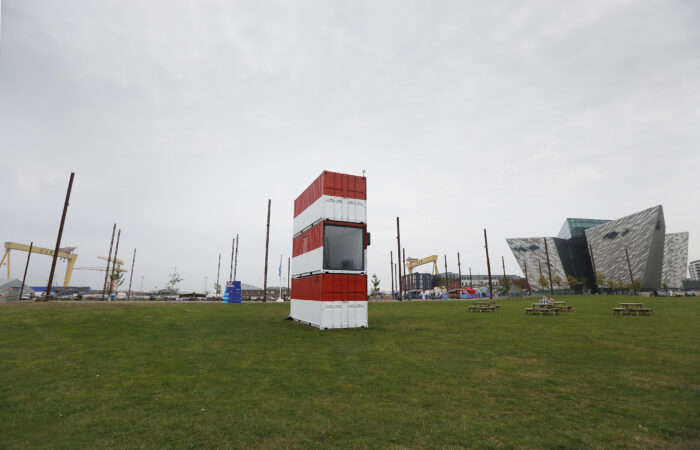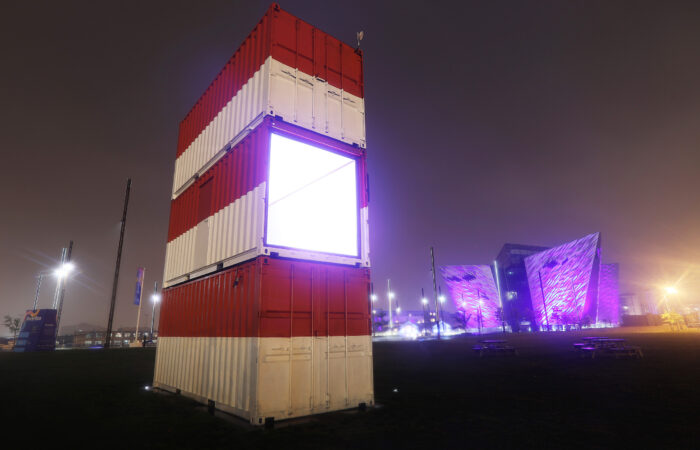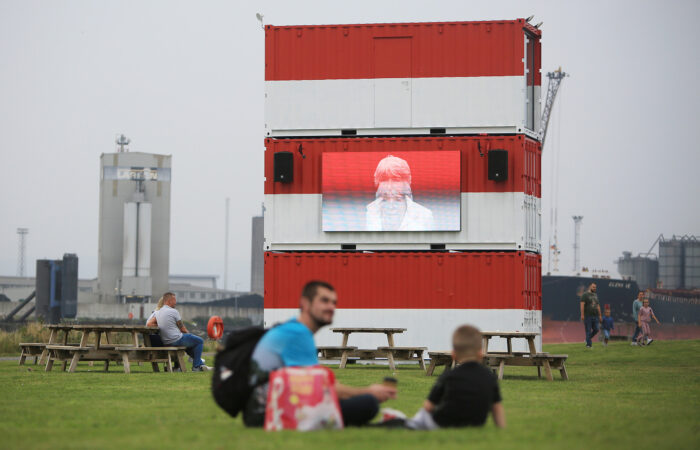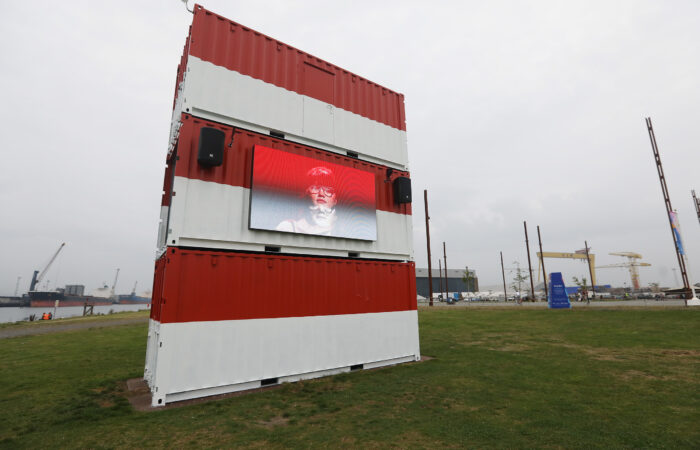 Would you like to use RiverBox for an event or for advertising? Get in touch with the Maritime Belfast team to discuss availability and rates.
RiverBox has a 3.2m x 1.8m LED screen, and an integrated sound system. Visitors can listen to music via the speakers on site, or by accessing the onsite wifi to listen via their mobile devices. Get in touch with us to find out more: