About
HUB-IN is an EU funded project that wants to transform and regenerate Historic Urban Areas (HUAs) while preserving their unique cultural and social identity and the environment.
Eight city pilots will work on their selected historic area and transform it in a "Hub of Innovation and Entrepreneurship" by co-developing new business models and innovative solutions that will bring together sustainability and cultural heritage. HUB-IN cities will develop actions plans for their HUA based on the needs and values of the local community, according to the principles of circular and sharing economy. They will make sure local stakeholders and citizens will be able to contribute to the regeneration of their HUA by using engagement methods, innovative tools and developing alternative financing models and acceleration programs for start-ups.
With eight Historic Urban Areas of diverse geographic locations, socio-economic characteristics and local ecosystems, a rich and fertile ground for cross-fertilisation is present. Intracity and intercity collaboration and co-learning is at the heart of HUB-IN. The opportunity to network, learn from and work with other cities and stakeholders in the project will increase the capacity of teams and intensifies the transfer of knowledge, strengthening both the HUB-IN network and the results more locally.
As part of the HUB-IN project, Belfast aims to transform the Maritime Mile, using innovation and entrepreneurship to encourage people to dive into Belfast's fascinating seafaring and industrial history and enjoy the sights, sounds and smells of the stunning waterfront.
We will work to make the waterfront a vibrant, accessible, heritage destination not only for tourists, but also for current and future generations of locals to enjoy.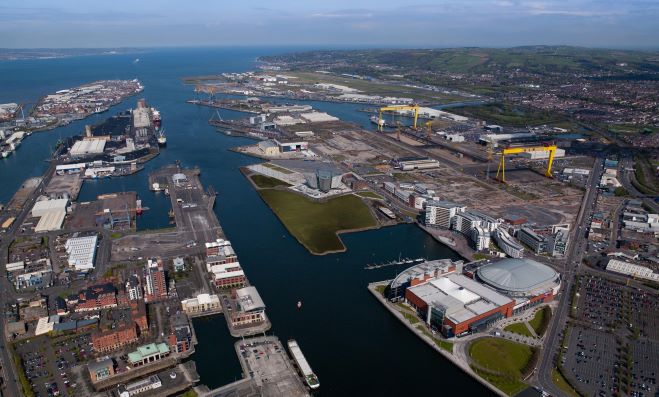 Belfast's roadmap for urban regeneration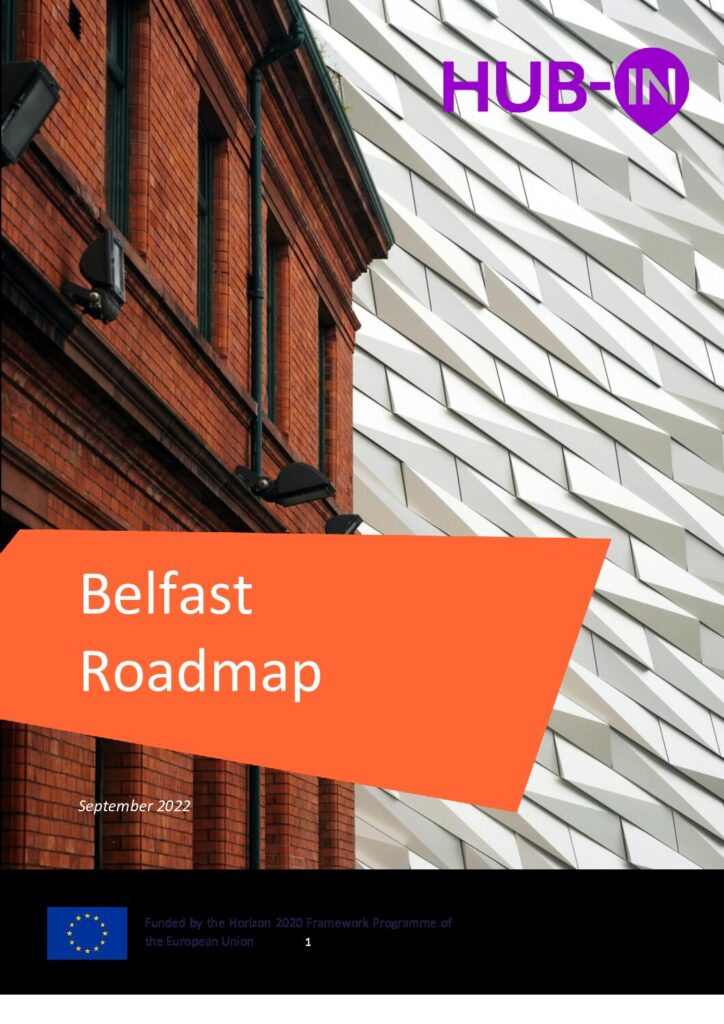 The Maritime Mile is a vibrant, accessible, heritage destination for current and future generations to enjoy.
The Belfast HUB-IN is where creatives bring their unique perspectives to support the preservation and enhancement of the Maritime Mile through innovation.
It gives value to the intangible heritage of the area, making it a source of inspiration and increases community participation and skills.  The Maritime Mile is a shared space for the people of Belfast and not only a tourist destination.
Values
Inclusive, accessible, connected to the local communities
Sustainable
Innovative, open, outward looking and culturally, economically and creatively energetic
Future proofed, connecting the past to the future
Creates an environment for collaboration and new partnerships across its inhabitants
Missions
Main Mission:  To turn the city's waterfront into a people centric, revitalised, vibrant destination, home to a range of innovative and creative entrepreneurs, where the community thrives.
Mission 1 | Stimulating innovation and creativity on the Maritime Mile
Mission 2 | New ways to explore the Maritime Mile
Mission 3 | A new Maritime Mile economy
Mission 4 | A Maritime Mile for Belfastians
Download Belfast's Action Plan
Belfast Maritime Mile: Where Heritage Meets Innovation
A new roadmap will guide the transformation of Belfast's waterfront into an innovation and entrepreneurship hub.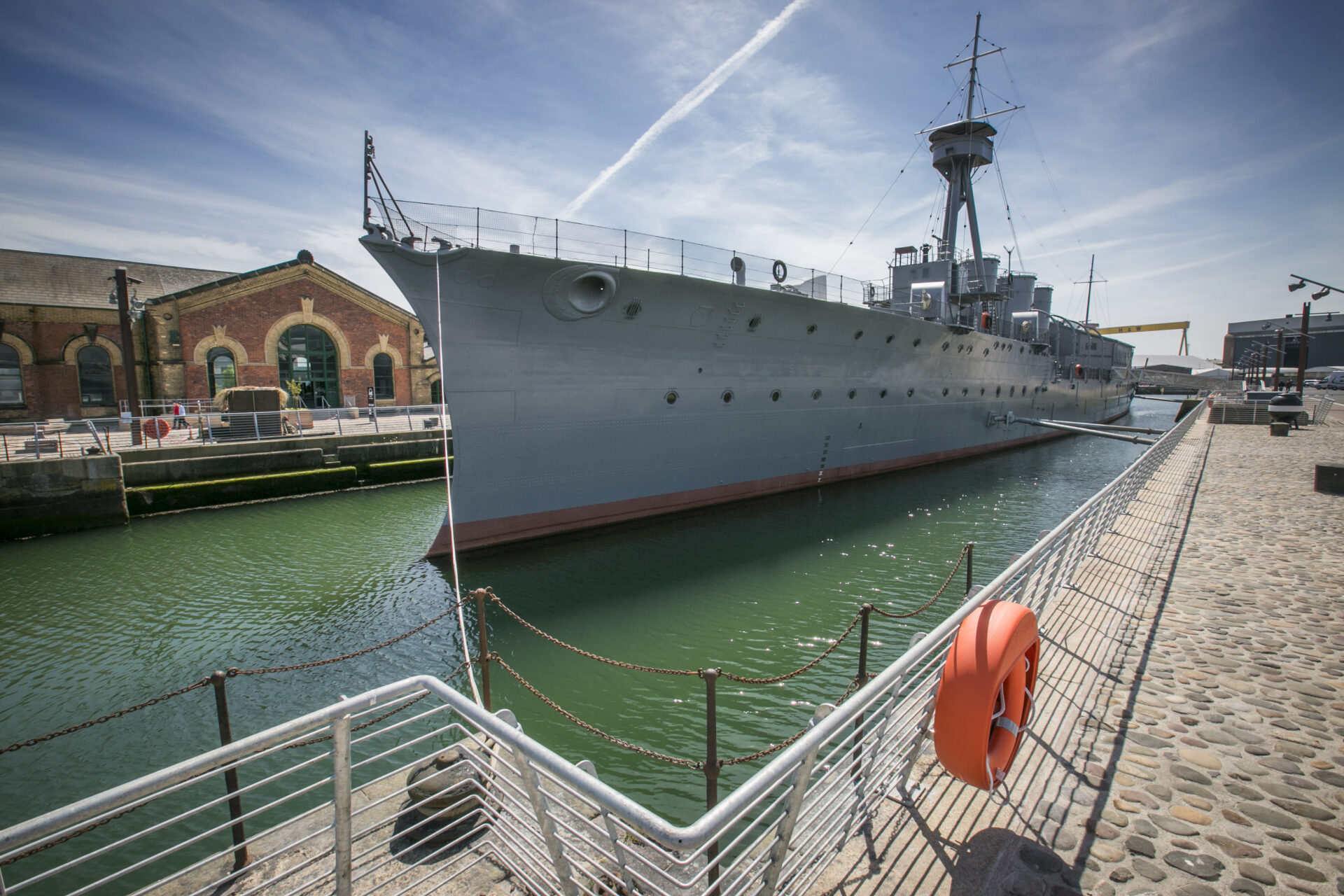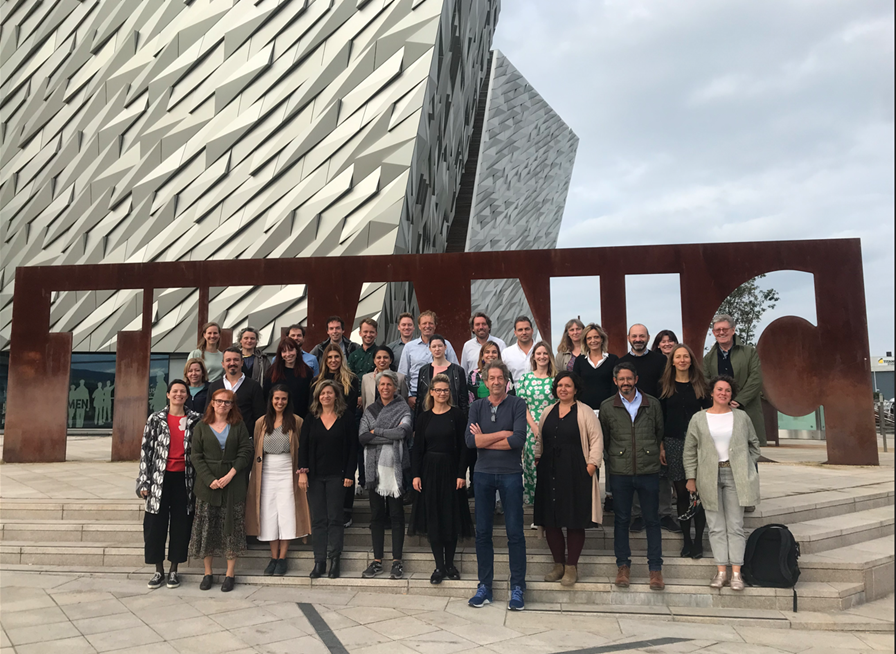 Belfast Hosts Hub-In Consortium Meeting
Belfast City Council's City Innovation Office and the Maritime Belfast Trust had the pleasure of hosting the second Consortium Meeting of the HUB-IN project in Belfast.
Heritage and Innovation Workshop – A roadmap for Belfast Hub In
There was a palpable sense of energy and potential at our Belfast HUB-In roadmap workshop on 23 November at Titanic Belfast. Not to mention a great deal of knowledge and expertise, as we were joined by 37 representatives from the city's heritage, public, creative industries, academic and voluntary and community sectors.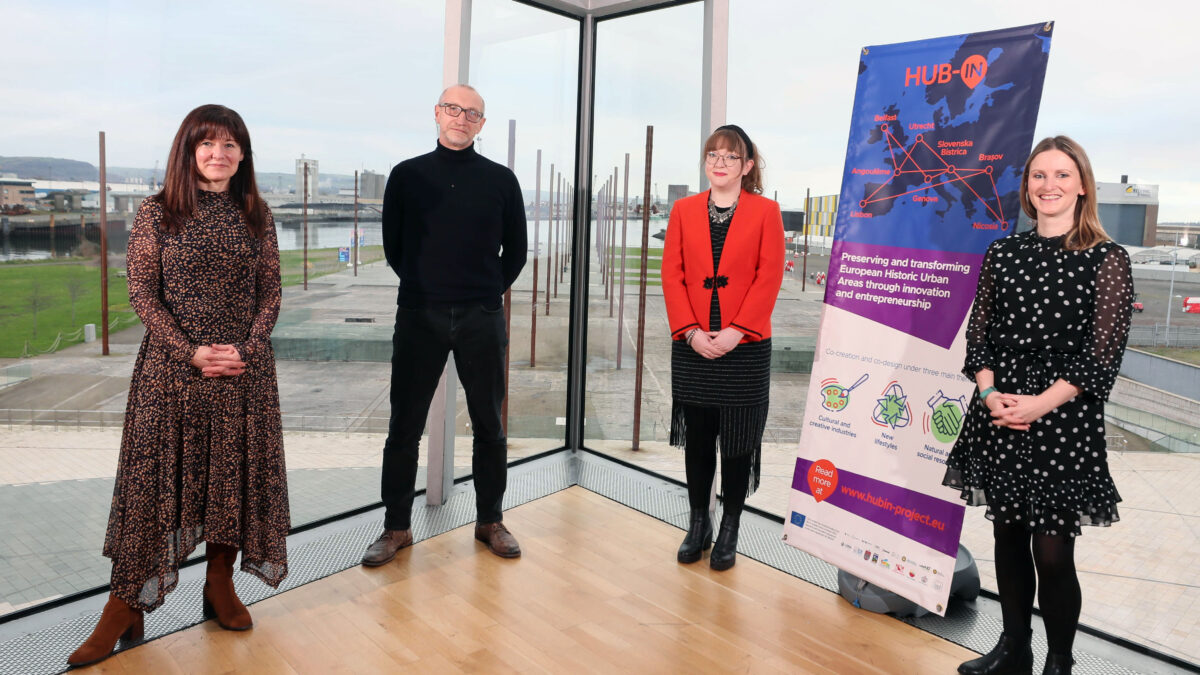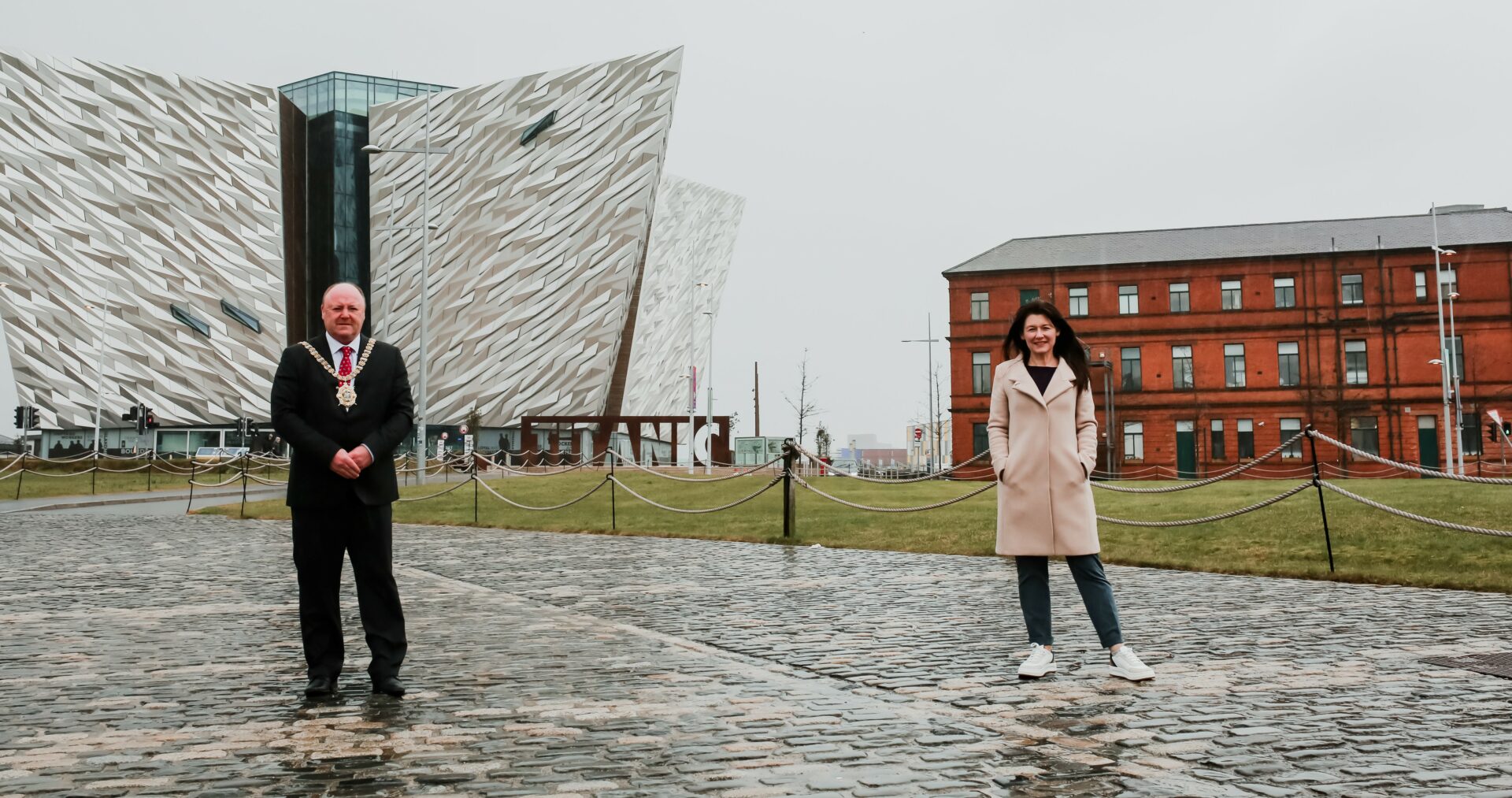 Belfast Innovation Hub On The Near Horizon
Belfast City Council and the Maritime Belfast Trust are leading partners in a new €7.9 million European project that aims to transform historic areas across Europe through innovation.
Hubs of Innovation – Call for Follower Cities
HUB-IN intends to select at least 20 additional historic urban areas to follow the project and potentially develop their own hubs of innovation. The collaboration between the eight pilot cities and follower cities will develop into the HUB-IN Alliance, to create a 'network of interest' and continue the work of HUB-IN by supporting and connecting Hubs of Innovation across Europe into the future.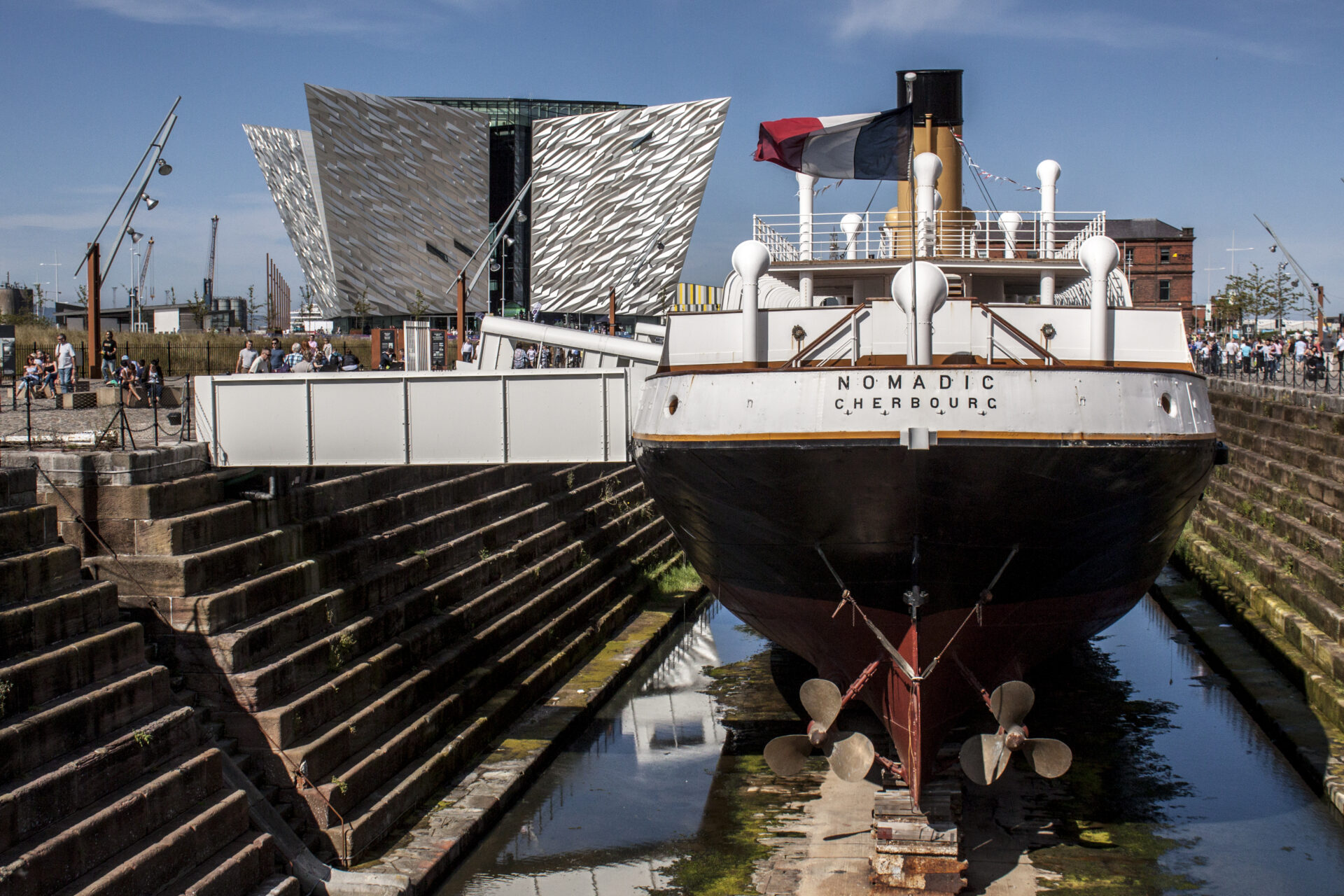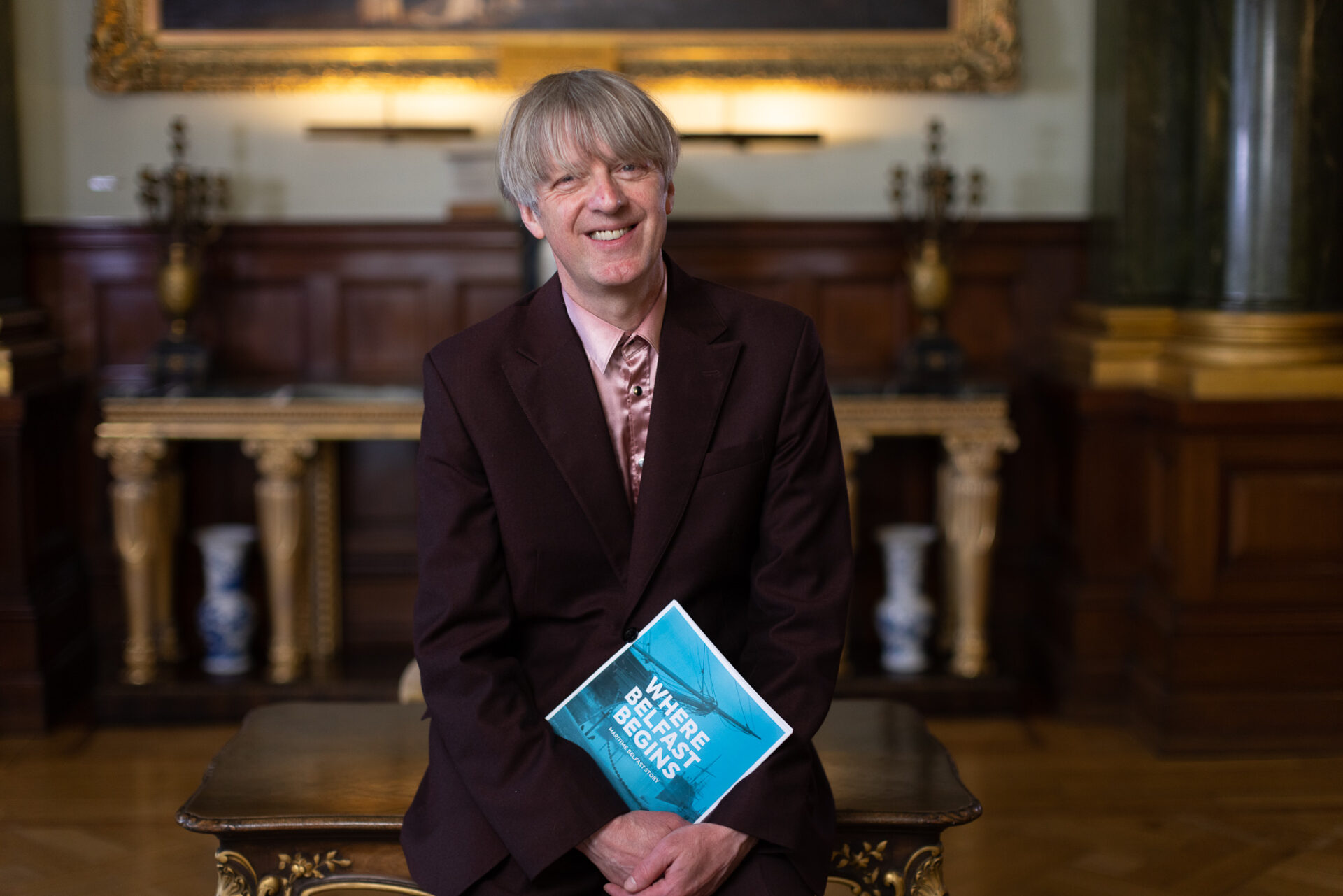 Maritime Belfast Story Plan
We have produced the Maritime Belfast Story Plan as a framework for anyone who has an interest in developing the city's waterfront and Maritime Mile. The  Plan identifies three core themes, supported by storylines and maps highlighting the relevant heritage sites. Some of the heritage is tangible but much has disappeared. We hope this Plan will inspire designs, street names, public realm and use of space. Branding, marketing and promotional material. Events, festivals and art installations. Menus, dishes and cocktails. We have put a spotlight on some existing best practice interventions that bring Belfast's maritime story to life.