Published: 19th April 2023
Anniversaries, Agreements & Ambitions to Come…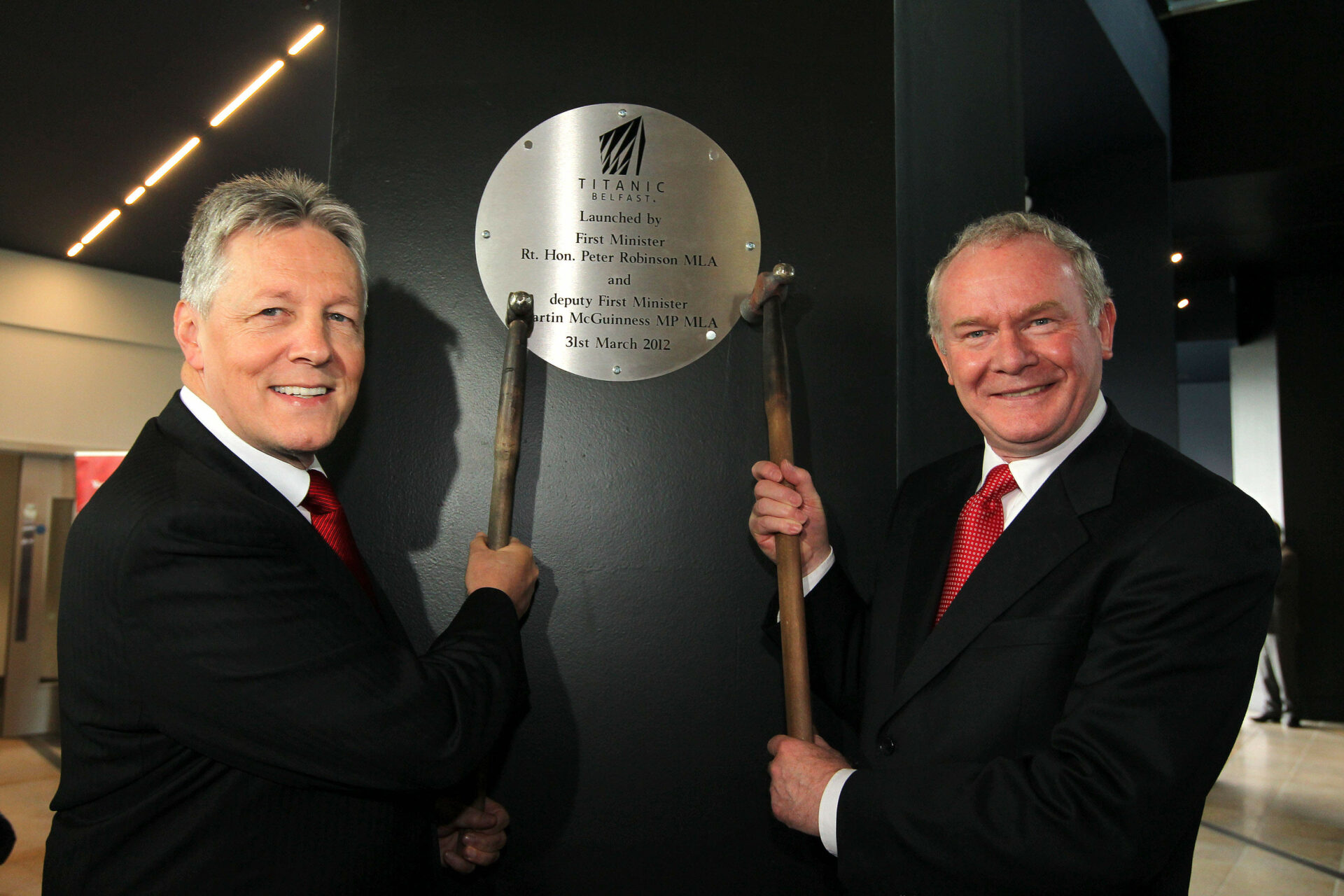 Titanic Belfast was opened on the 31st March 2012, to mark the centenary of the loss of RMS Titanic. Last weekend, a number of special events took place to mark the 111th anniversary of the sinking on the 15th April; it was an even more poignant occasion this year, as the people of Belfast and Northern Ireland have also been reflecting on the legacy of the Good Friday Agreement (1998).  Titanic Belfast is part of this legacy – a positive outcome of political consensus resulting in a world class visitor attraction, which continues to capture hearts and minds across the globe.
In the year following the Good Friday Agreement, Northern Ireland barely had a tourism industry due to decades of conflict and negative publicity. There was a need for significant, bold investments to put Northern Ireland and Belfast back on the tourist map. Tourism NI's "Strategic Framework for Action" (2004) introduced the concept of Signature Projects to align tourism investment to those developments that would create international stand out for Northern Ireland.
The Titanic Signature Project captured the imagination of both public and private stakeholders and the concept for Titanic Belfast was born.  The need for an iconic visitor attraction located in the heart of Titanic Quarter, one of the largest waterfront regeneration sites in Europe, secured high level cross-party political support. This was developed in part through outreach and identification of stories connecting the Titanic with all local communities, and manifested most clearly in the support from both First and Deputy First Minister. The cross-party support undoubtedly helped secure funding at local and central government level and more broadly developed a momentum around the project, underpinned by a formidable partnership with Titanic Quarter Limited and Belfast Harbour.
In 2008 Maritime Belfast Trust, formerly Titanic Foundation Limited, was established to lead on the development of the £76million visitor attraction, which was delivered on time and within budget.  Maritime Belfast continues to ensure that Titanic Belfast delivers on tourism growth for Belfast and Northern Ireland, through the appointment and oversight of its highly skilled operator, Titanic Belfast Limited, who has continually outperformed on all targets. Since opening Titanic Belfast has welcomed over seven million visitors from 145 countries and generated an additional economic impact of £430m.  More than 80% of visitors come from outside Northern Ireland demonstrating the important driver this iconic building plays for inbound tourism.  In 2022, to mark Titanic Belfast's milestone birthday, both charity owner and commercial operator invested £4.5 million in a gallery refreshment programme, adding a new 'wow' experience to the final galleries, incorporating unique and breath-taking artefacts. This investment underpins the Trust's wider aspirations to deliver a vibrant, connected, and animated heritage waterfront for local people and visitors to enjoy.
Titanic Belfast has changed the tourism landscape in Belfast over the last 10 years, and it is now firmly established on the local, national and international stage, winning a host of prestigious awards. Pinpointing success is not difficult – an agreed vision, political determination, and a public-private partnership alongside innovative high-quality design, a commitment to visitor experience and above all, respect for RMS Titanic's story.  To stand on the site Titanic was built has in recent years become a pilgrimage. Titanic Belfast is positioned at the top of the Titanic and Olympic Slipways, located at the heart of Belfast's Maritime Mile, it plays a key part in making our iconic waterfront a vibrant, accessible heritage destination.
Over the past fifteen years, it has been a privilege to work alongside the city's strategic partners, funders, many local communities, and volunteers.  The success of Titanic Belfast has unlocked an additional £60million investment into preserving our maritime heritage, helping to shape and transform Belfast's remarkable waterfront. None of this would have been possible without that political consensus twenty-five years ago bringing everyone together with a wider vision for Northern Ireland. The transformation of the city's waterfront has only just begun and Maritime Belfast is very much looking forward to the next chapter.  The Trust is currently working with Belfast City Council, Belfast Harbour, Titanic Quarter Limited, Innovation City Belfast and key government departments to scope how the waterfront can fully realise its potential as a connected, vibrant corridor linking with key destinations, neighbourhood communities and the city centre. Ensuring that Belfast's historic waterfront plays an integral part in delivering economic and social prosperity for the city; a sustainable destination that is alive with people and where businesses and communities thrive, now and in the future.  The legacy of the Good Friday Agreement continues.