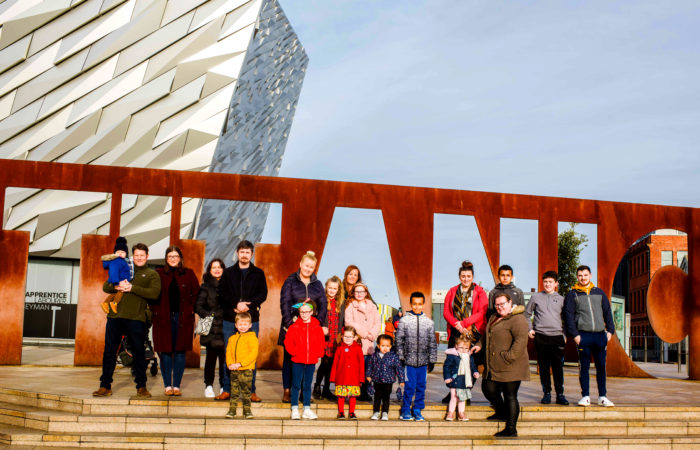 On Sunday 26th January, over 30 community groups from across Belfast enjoyed a day out at Titanic Belfast & SS Nomadic, as part of Local Community Day.
Maritime Belfast, working with Titanic Belfast, organised for 520 tickets to be circulated to the local community groups and mental health charities along the Maritime Mile. Over 30 community groups attended on the day, including Men's Shed, the Market Association, New Lodge Duncairn Community Health Partnership, Titanic Tigers and Lighthouse Charity Belfast.
Additionally, over 80 people ventured down the Titanic Slipways to visit the Riverbox experience. We had fantastic feedback from those who attended, with Ciarán Hargey from the Market Development Association saying, "The tickets flew out like hot cakes, everyone had an amazing day and questioned why they hadn't been down. They will all be visiting in the future again."
Claire Allen, from New Lodge Duncairn Community Health Partnership, said, "Fantastic opportunity to allow local families to enjoy a day to experience an attraction right on their doorstep. The timing has been perfect as some of the children are studying Titanic at school and they wouldn't have had the experience otherwise."
Read the press release here.