A Shipyard Coffee Catch-Up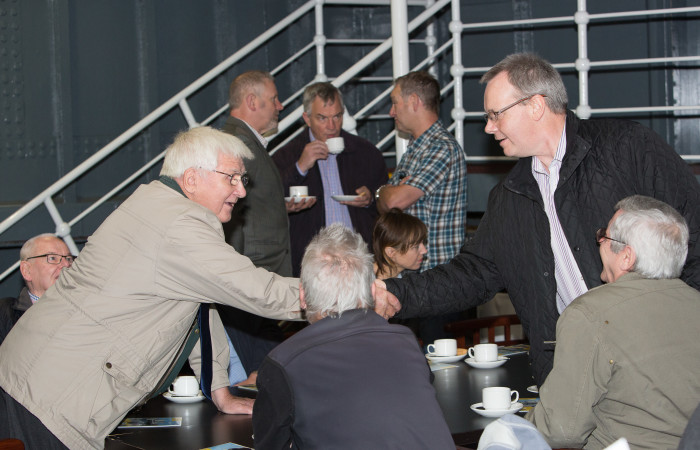 Following the success of the Reunion event in 2015 in the Drawing Offices, Maritime Belfast wanted to hold another one to gather more memories and stories from the shipyard. As part of Belfast City Council's Positive Ageing Festival we held A Shipyard Coffee Catch-Up on board the SS Nomadic at the beginning of October.
We had a great attendance, and our staff and volunteers chatted to everyone, who were sharing some great stories of working in the Harland and Wolff shipyard. Some of the former employees had started working there at 14 years old, and stayed there for more than 40 years. Memories included the launch of the Sea Quest in 1966, a three legged drilling rig, which was launched on three slipways simultaneously; the building of Samson & Goliath; and when the shipyard began to be computerised in the 1980s. Many of the former employees missed the camaraderie of the shipyard, and had stories of pranks they used to play on each other. Generations of families all worked at the 'yard,' and all the former apprentices agreed they were paid badly but had to serve their time to learn the ropes.
Photos by Nigel Hunter.