Out of Stores: Community groups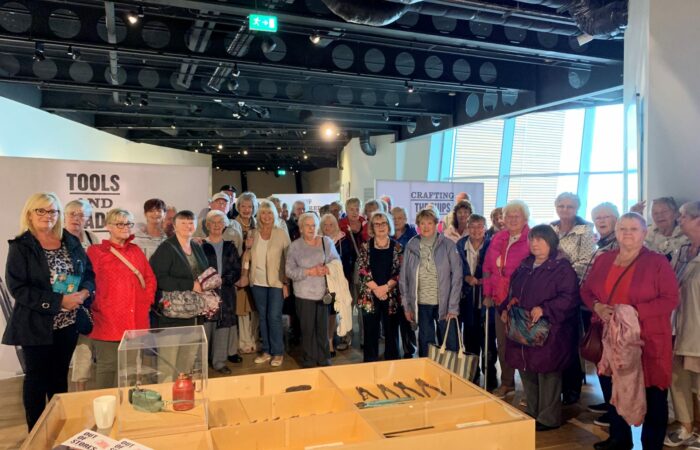 As part of our Out of Stores exhibition in Titanic Belfast during August 2019, we invited local community groups down to the Andrews Gallery to see the exhibition. Attendees from Ballysillan Community Forum, Connswater Men's Shed, Inverary Community Centre and Dee Street Community Group all visited Out of Stores, sharing their own stories and memories from the shipyard.
We even met a gentleman who used to work for Belfast Harbour as a diver, and had worn the diving suit with the brass helmet that was on loan from Belfast Harbour.
Read more about our collection of Artefacts.