European Heritage Open Days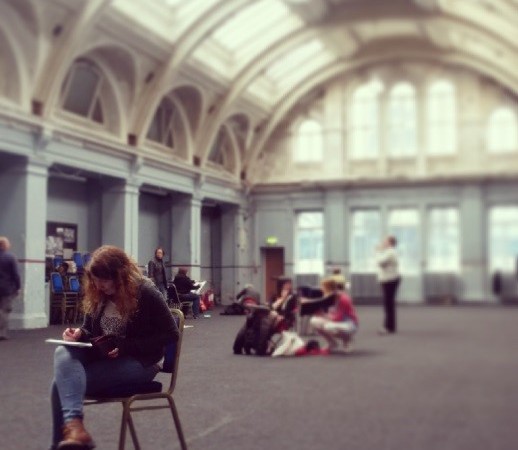 In September 2014, Maritime Belfast opened the doors of the Drawing Offices for European Heritage Open Days.
The Ulster Architectural Heritage Society were in Drawing Office 1 to talk to people about buildings at risk. Local artist Julie Douglas also organised a Heritage Drawing Trail, leading 25 people around the Quarter, from the Nomadic, to the Drawing Offices and on to Titanic's Dock and Pumphouse. Some of the feedback from the participants was that they loved the whole experience of visiting all the heritage sites and capturing with pencils and paper.
Around 800 people visited the Drawing Offices over the weekend, including many former employees, and locals who had never been inside the building. Chris Bennett was on hand on Saturday to talk to people about the building and their experiences of it, and Paul Louden-Brown came along on Sunday to share some history of the Drawing Offices, Harland & Wolff and the RMS Titanic.
Maritime Belfast staff also shared the plans for the hotel project and gathered feedback and comments from members of the public about the Drawing Offices.