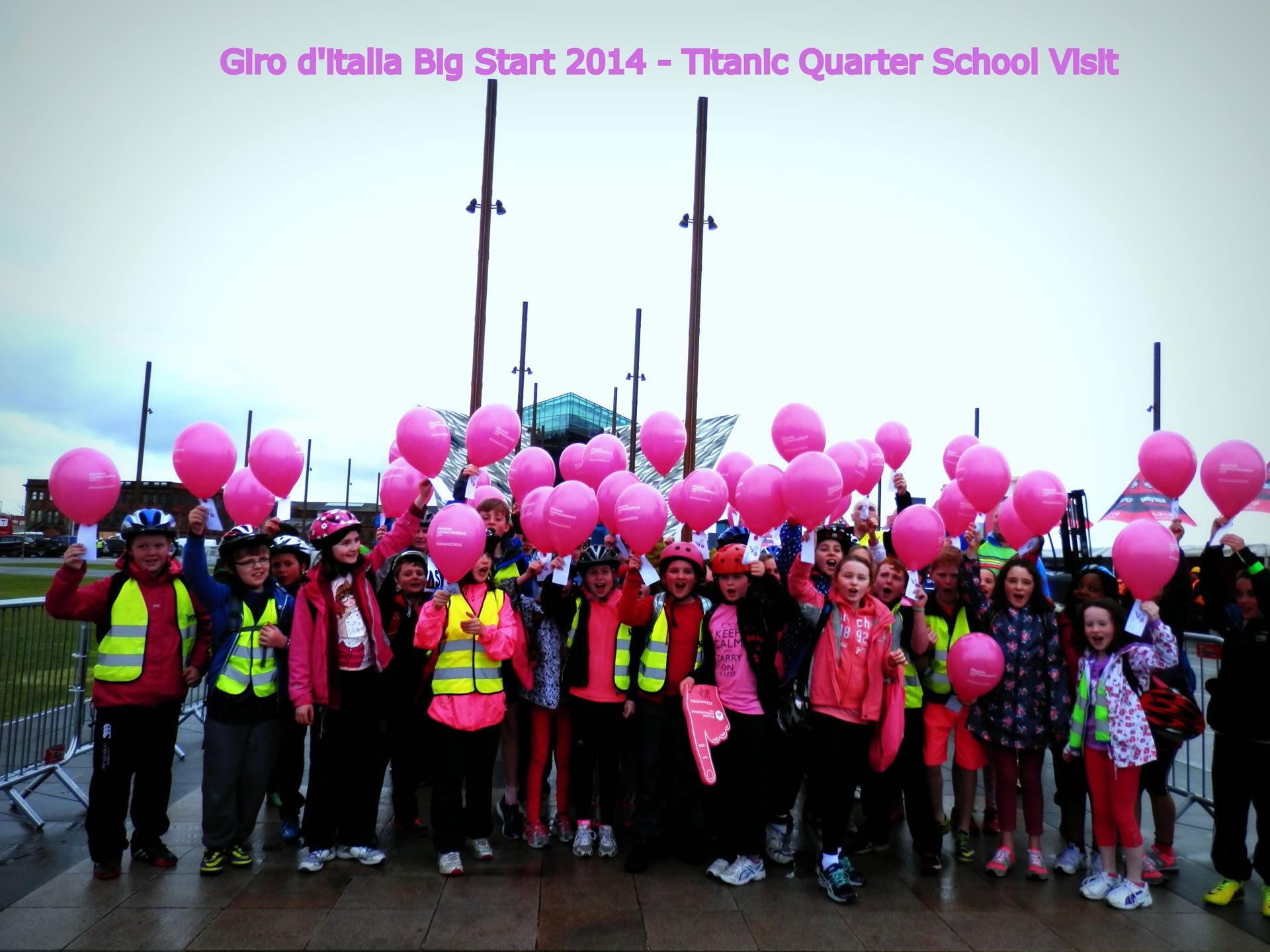 In a special cross-community event organised by Titanic Quarter and Maritime Belfast in conjunction with Sustrans, pupils from St Joseph's, Strandtown, Gilnahirk and Andrews Memorial Primary Schools cycled from their schools to Titanic Quarter with their teachers.
They then met some of the riders and sampled the excitement of the build-up in the fam park at the specially-constructed Giro Team Paddocks area, before going head-to-head in a mock time trial at the site where 200 of the world's top cyclists will set off on Friday for what is the second most prestigious cycling race in the world.
As well as taking part in the time trials, the schoolchildren also enjoyed a tour of the Titanic Drawing Offices and the SS Nomadic, where they learnt about Belfast's maritime history. They finished the day by each launching a pink balloon into the sky from the Titanic Slipway before cycling back to school.
This amazing event, alongside the many other international events planned for the iconic Titanic Slipways, provides great opportunities for Maritime Belfast to engage with local communities, especially young people, ensuring Titanic Quarter is recognised as a place for everyone.