H&W Drawing Offices Reunion Event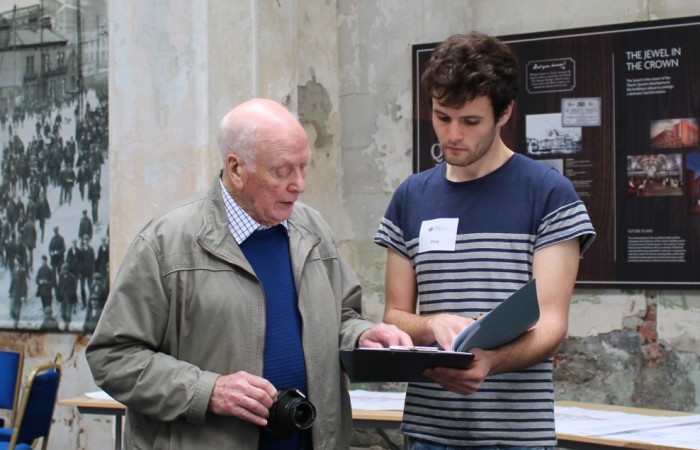 Did you work in the H&W Drawing Offices?
Maritime Belfast held an open day on May 4th from 1-5pm in the historic former Drawing Offices for Harland and Wolff, to enable us to hear the stories and memories of any former employees, and from their families. Around a hundred people attended the afternoon, ranging in age from their fifties to gents in their nineties.
Some former employees even brought three generation of their families with them. Former draughtsmen shared their stories about working in the Drawing Offices, and a couple of tracers and typists shared the female perspective on the Drawing Offices. Harland & Wolff loaned an unidentified object from their board room, which sparked interest and debate amongst the attendees and via social media.
Maritime Belfast's student intern Pete brought along some fellow history classmates, and between them, Siobhan and Maeve, they gathered more than fifty interviews with attendees. T13 were also on site to record on film some former employees with great stories to tell which will be compiled into a documentary on the Drawing Offices.
The former employees are integral to Maritime Belfast's knowledge of the shipyard and drawing offices, and the opportunity to engage with them is always welcomed.